AndyAndy2
RAJARed Member



Joined: 08 Dec 2006
Posts: 548
Location: Newcastle Upon Tyne
Posted: Sat Nov 10, 2007 10:46 pm

Post subject: Airwolf

---

Anyone a fan of the show with the gorgeous bell 333 modified helicopter needs to know that an album called 'Airwolf themes' will be released to itunes on December 3.

This album was put together by Mark Cairns based on the incidental music by Sylvester Levay and UDI throughout the series.

Mark put the album together after being frustrated at not finding an official one. It's in the guiness book of records as the most expensive soundtrack album bought - it want for over $100 on ebay.

Google the Airqolf themes site to listen to previews then wait patiently for December 3 (hell, I've been waiting 2 years already, another month aint too bad!!)
_________________
Some say he once threw a microwave oven at a tramp and that all his potted plants are called 'Steve'.....all we know is, he's called 'The Stig!'.
Cherskiy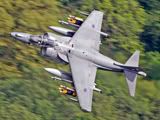 Joined: 08 Dec 2006
Posts: 3699
Location: near Amble, Northumberland
Posted: Thu Nov 22, 2007 12:26 pm

Post subject: Re: Airwolf

---

AndyAndy2 wrote:
Anyone a fan of the show with the gorgeous bell 333 modified helicopter needs to know that an album called 'Airwolf themes' will be released to itunes on December 3.




You're serious - they're releasing an album?

(It's a Bell 222, BTW.... I'll get me coat. )
_________________
Cherskiy

You call *that* low?

Say hello to me at: http://www.myspace.com/cherskiy