gfloyd



Joined: 07 Dec 2006
Posts: 4861
Location: Here, There, Everywhere.
Posted: Sun Feb 04, 2007 12:29 pm

Post subject: Is the board broken?

---

I try to post and submit only for the message to be lost and then I get directed to login again. I've lost long messages several times now. It's very frustrating to write long replies only to lose them in the ether. Hope this gets through!!
_________________
His name was ernie ........ and he drove the fastest milk cart in the west.....
Cherskiy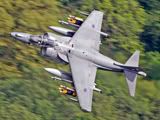 Joined: 08 Dec 2006
Posts: 3699
Location: near Amble, Northumberland
Posted: Sun Feb 04, 2007 1:01 pm

Post subject:

---

I had real problems trying to log in at all just before lunchtime yesterday. Couldn't even access the login screen at all for at least 45 minutes at one point.

Also, on Friday lunchtime and again yesterday early afternoon, the main screen didn't update with the little flags showing the areas that had new posts, even though plenty of the sub-sections did have new messages.
_________________
Cherskiy

You call *that* low?

Say hello to me at: http://www.myspace.com/cherskiy