Cherskiy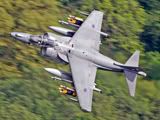 Joined: 08 Dec 2006
Posts: 3701
Location: near Amble, Northumberland
Posted: Sat Dec 16, 2006 12:15 pm

Post subject: Famous Orkney Road Sign keeps being stolen!

---



Orkney Islands Council counting the cost of road sign thefts

"Visitors to Orkney are always on the look-out for an unusual souvenir to take home with them.

But the latest craze is becoming something of a nuisance for the OIC, with tourists, armed with screwdrivers, stealing Twatt road signs.

A council spokesman said three of the £600 4ft by 5ft signs have been stolen in the last 18 months - unscrewed from their supporting poles.

He added: "The council can only assume that people have become interested in Orkney genealogy and local history before these signs have been going missing." "

The photo is mine - no I didn't steal the sign, but I was in Orkney on holiday back in September this year!

Cherskiy
_________________
Author: "To the Ends of the Earth: A Snapshot of Aviation in North-Eastern Siberia, Summer 1992"
(Free to read via Kindle Unlimited)
gfloyd



Joined: 07 Dec 2006
Posts: 4861
Location: Here, There, Everywhere.
Posted: Sat Dec 16, 2006 12:55 pm

Post subject:

---

Why dont they just make extra roadsigns and sell them in the gift shops for all those Twatt lovers.
_________________
His name was ernie ........ and he drove the fastest milk cart in the west.....